Sponsored Link

Watsons Malaysia Health Care Sale Up To 30% OFF from 24 November 2022 until 28 November 2022
Feeling under the weather lately? Brush that worry off your shoulders as Watsons is bringing you the WEEKLY Healthy Deals of UP TO 30% OFF*! Let's visit the STORES NOW or shop via ONLINE & APP!
Chat with licensed doctors for consultations and e-prescriptions or pharmacists for general health enquiries via Watsons Virtual Health Consultation! https://bit.ly/VirtualHealthConsultation
*Terms and conditions apply. While stocks last. Promotion valid from 24-28 November 2022.
Buy on Watsons Online Store now:
>> Shop Now <<
Promotion start from 24 Nov 2022 until 28 Nov 2022
Sponsored Link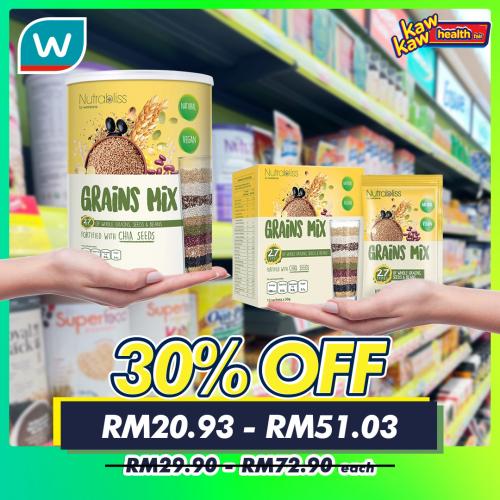 Sponsored Link
Sponsored Link
Sponsored Link
Sponsored Link
Sponsored Link
Sponsored Link
Sponsored Link

---